Residential Collection Services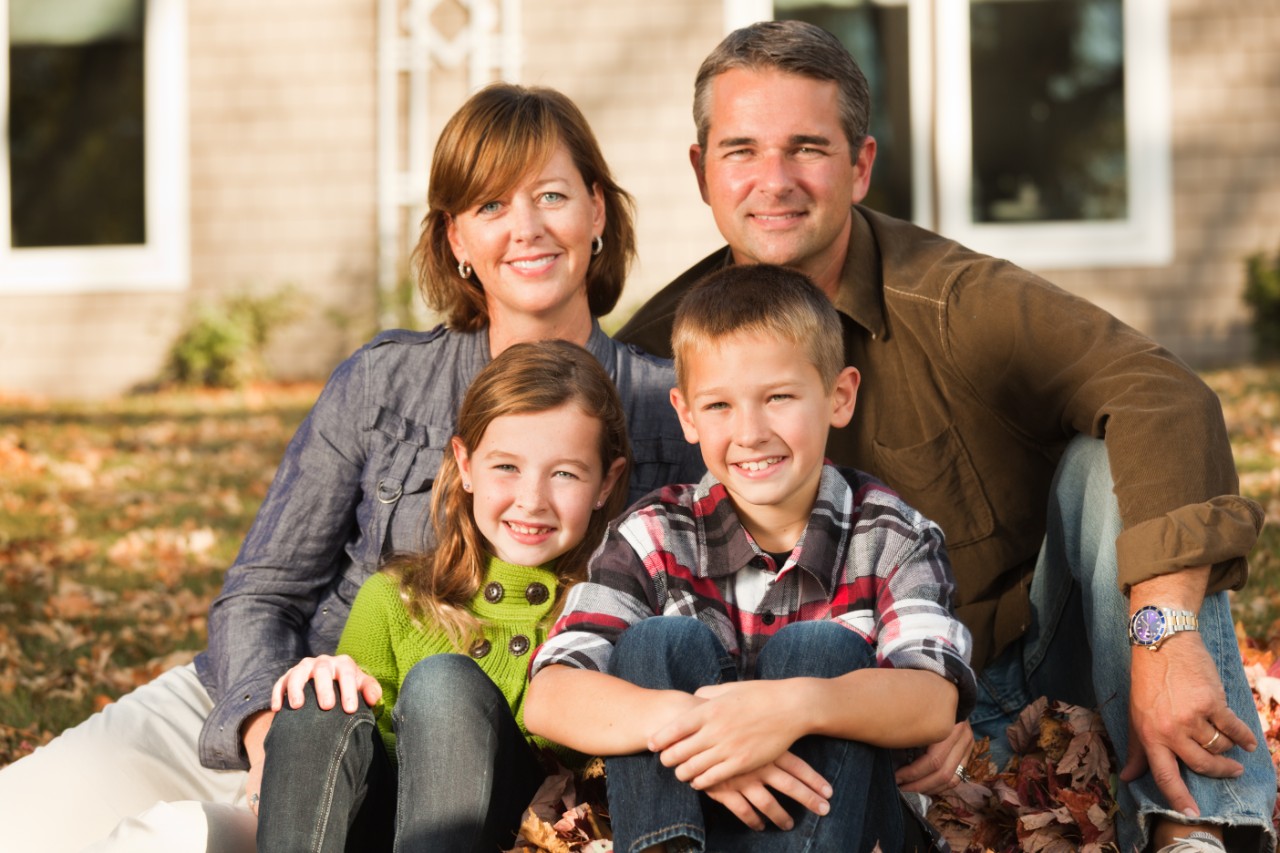 For more than 20 years, The Dalles Disposal staff has been serving the residents of Wasco, Sherman and Gillam counties in Oregon. We collect non-hazardous solid waste:
Trash
Yard Waste
Commingled Recycling
Glass

Effective August 1, 2020, new residential recycling guidelines went into effect. Each residential customer has two open top blue boxes to place unbagged approved recycling items.
Click here to view Tri-County's Common Contaminates at the Curb.
Residential Carts & Bins
Please set out your materials by 6AM on your scheduled collection day. The Dalles Disposal offers roll carts and bins for residential materials.
| Container | Collection Material |
| --- | --- |
| 90 Gallon Cart - Grey | Trash |
| 60 Gallon Cart - Green | Yard Waste |
| 14 Gallon Bin - Blue | Commingled Recycling |
| 14 Gallon Bin - Blue | Glass Only |
| 32 gallon can (with two handles and a detachable lid) | Trash |
| 60 gallon (service varies by location) | Yard Waste |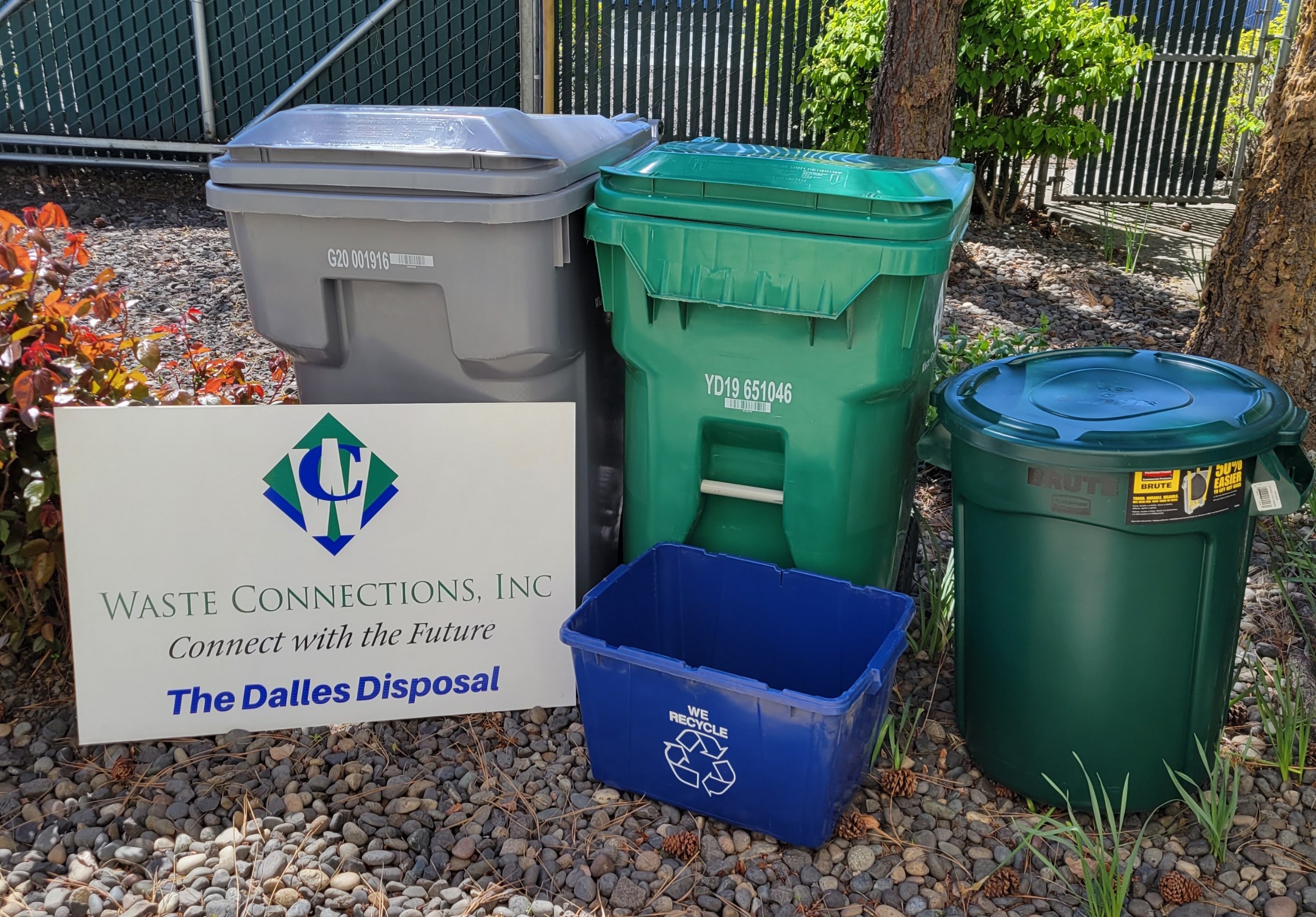 Residential Pickup Schedule
The Dalles Disposal now offers two useful online tools and an app to download for residential customers.
My Schedule – Enter your address and view your normal and holiday collection schedule.
Waste Wizard – Look up items to make sure they are accepted in each type of residential container.
To keep us all safe and to preserve the value of recyclables, please only placed approved items in your residential containers.
Residential Trash Materials
Trash Acceptable Items
Aseptic cartons
Clamshell plastic
Dog/cat waste (double bagged)
Food boxes
Frozen food boxes
Non-hazardous solid waste
Plastic bags
Styrofoam
Trash Non-Acceptable Items
Appliances with Freon
Ashes, hot or cold
Batteries
Electronics
Hazardous Waste
Household Hazardous Waste
Liquids: fuel, oil, paints, etc.
Medical waste, needles, sharps
Propane tanks
Tires
Recycling Materials
Commingled Recycling Acceptable Items
Paper
Cardboard
Newspaper
Magazines
Catalogs
Junk mail
Phone books
Office paper
Colored paper
Note pads
Letters
Paper bags
Paperboard Boxes (liner removed)
Tissue
Shoe
Cookie
Cereal
Crackers
Plastic Bottles #1 & 2 with neck (no lids)
Beverage bottles
Milk jugs
Shampoo
Detergent
Cleaners
Metal
Aluminum and tin cans (rinsed)
Clean aluminum foil
Empty aerosol cans (caps removed)
Corrugated Cardboard
Flatten
No larger than 2'x2' square
Yard Waste
Leaves
Lawn clippings
Branches
Prunings under 4 inches in diameter and up to 36 inches in length
Residential Recycling – Glass Only
Glass bottles (rinsed, no lids)
Glass jars (rinsed, no lids)
Place in Blue 14 Gallon Bin
Residential Recycling Non-Acceptable Items
All other items
Aseptic cartons
Clamshell plastic
Frozen food boxes
Plastic bags
Shredded paper
Styrofoam